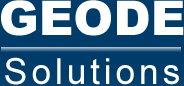 Following applications -
Flight Tracker (Free), Flight Status (Free), Rainbow Game
use following permission:

Access External Storage and Record Audio (Use Microphone)

Access External storage permission is used for saving files produced by Text-To-Speech engine
Microphone is used for recoding sounds for Automatic Speech Recognition
All application DO NOT access any private files stored in external storage
All applications do not collect any private data.
Geode Solutions (owner of applications) do not share any user data with third parties




Home - Products - Downloads - Buy - Company - Contact Us

Geode Solutions. All rights reserved.